Haydn Griffiths Tribute
I know that by now most people will be aware of the tragedy that befell Haydn Griffiths whilst swimming off New Brighton Beach on Tuesday 19th July. He would have been 24 years old on the 21st July still just setting out on his life's Journey.
In truth any words that I put down here cannot match the tribute paid to him by his family in the Leigh Journal which has been shared on the Facebook page and the 24/7 Whatsapp group.
Many newer members will not know Haydn very well but most will have heard of him. He was a uniquely charming young man with a ready smile and a disarming cheeky grin.
Haydn lived across the road from the club on Byrom Lane. He became part of the Leigh and Lowton Family at 6 years old when his family Joined, Dad Bryn, Mum Diane, Older sisters Meghan and Brogan. From that time on, the Griffiths were an ever present part of the Leigh and Lowton community. They joined in the Friday night junior sailing and all three siblings proved to be proficient sailors. Haydn's first boat was an old Oppie which had been my son's first boat, his dad promptly painted it tangerine orange and named it Tango. It soon became clear that Haydn knew how to Tango people. He proved to be a precocious talented sailor and soon moved on to a newer more competitive Oppie. Together with Bobby Hewitt, once they came ashore they would be off exploring around the club finding and making dens. He progressed onto the Oppie Zone squads before moving on to the Topper Fleet and progressing through the Zone squad and on to the national squad. Once he grew out of the Topper he progressed to the Laser culminating with him winning the Laser Youth Nationals in 2016.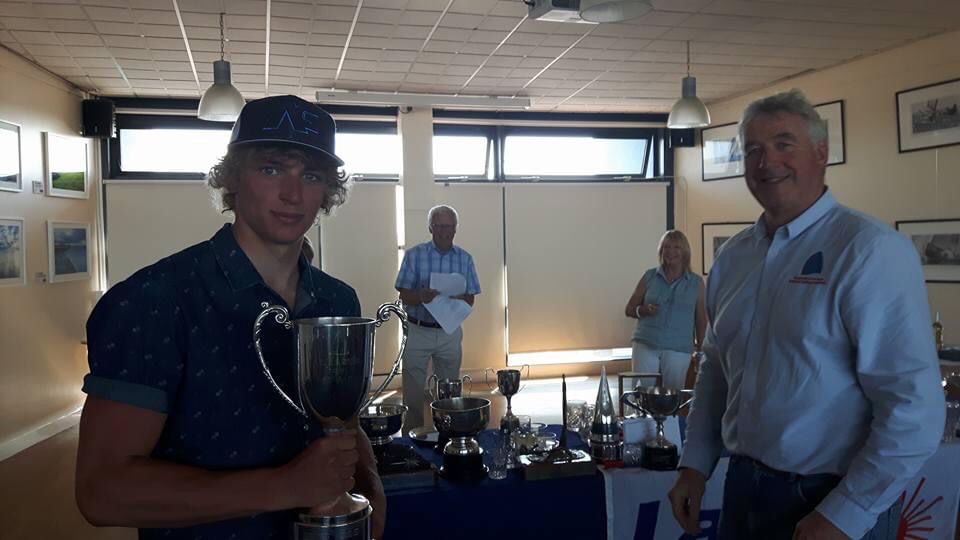 He not only pursued a busy sailing career he put a lot of time in teaching and coaching junior sailors at the club on Friday nights and at the spring and summer camps
His adventures along the way were many but to pick one out surfing behind a 29er on the Flash would typify these adventures.
More recently he had been pursuing his career as an engineer in the Merchant Navy and was due to take his final exam for qualifying as an Officer in August. Because of this he hasn't been down at the club as much in recent times but that does not lessen the hole he leaves behind. His family summed him up describing him as a Free Spirit. Free Spirit he was and Free Spirit he will always be. He will be sadly missed by all the people at the club whose lives he touched. Our thoughts are with the family.
Take Care and be Safe
Mike Barnes