Southport 24hr VR Race – Our Teams did us proud
In the absence of the real 24hr Race (cancelled due to COVID restrictions), West Lancs ran a replacement event on line through the night using the VR system which became popular at clubs during lockdown in April and May. We entered both Adult and Youth teams into the event. Most of the event was held remotely due to restrictions but we did put on a screen at the club so people could drop by and see some of the racing. Races started every 20 minutes throughout the event and there were no discards!!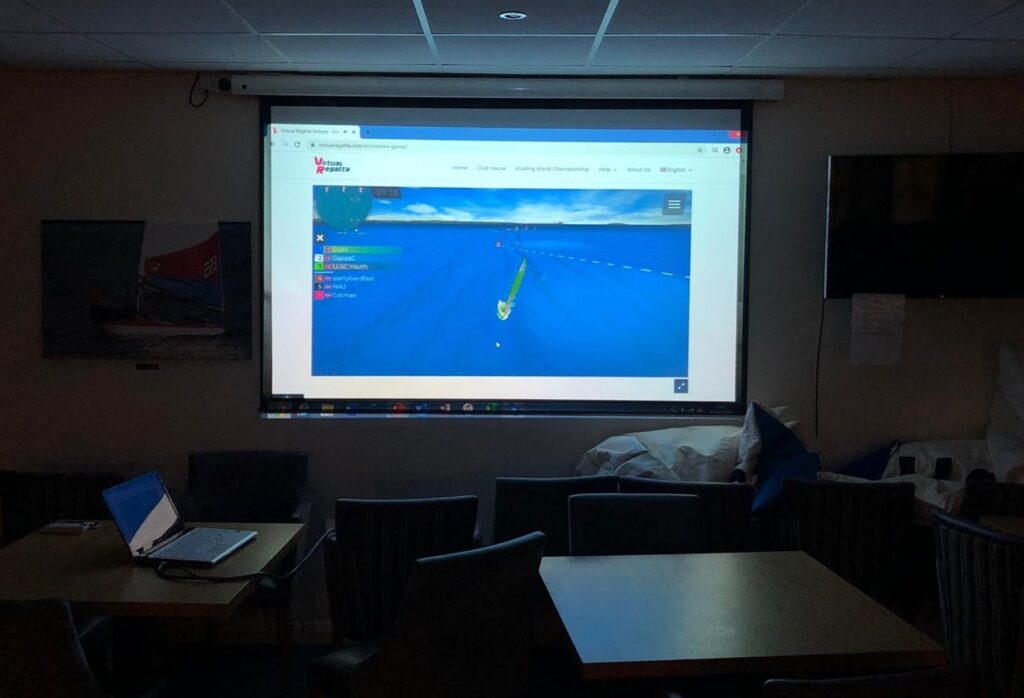 Racing started at the usual 12.00 on Saturday 18th September, and the standard of racing was high from the start. Richard and Ollie managed a 3rd place in the first series and Nik and Ewan did the same in the Star event later in the evening, LLSC teams were just warming up, both team out of the podium positions overall at that stage!
However the Youth team of Lewis and Adam pulled off some great results to finish 4th in the midnight to 3.00am session to bring the youth team up to 5th overall. LLSC adults then got serious as the wind picked up and buoyancy aids became essential: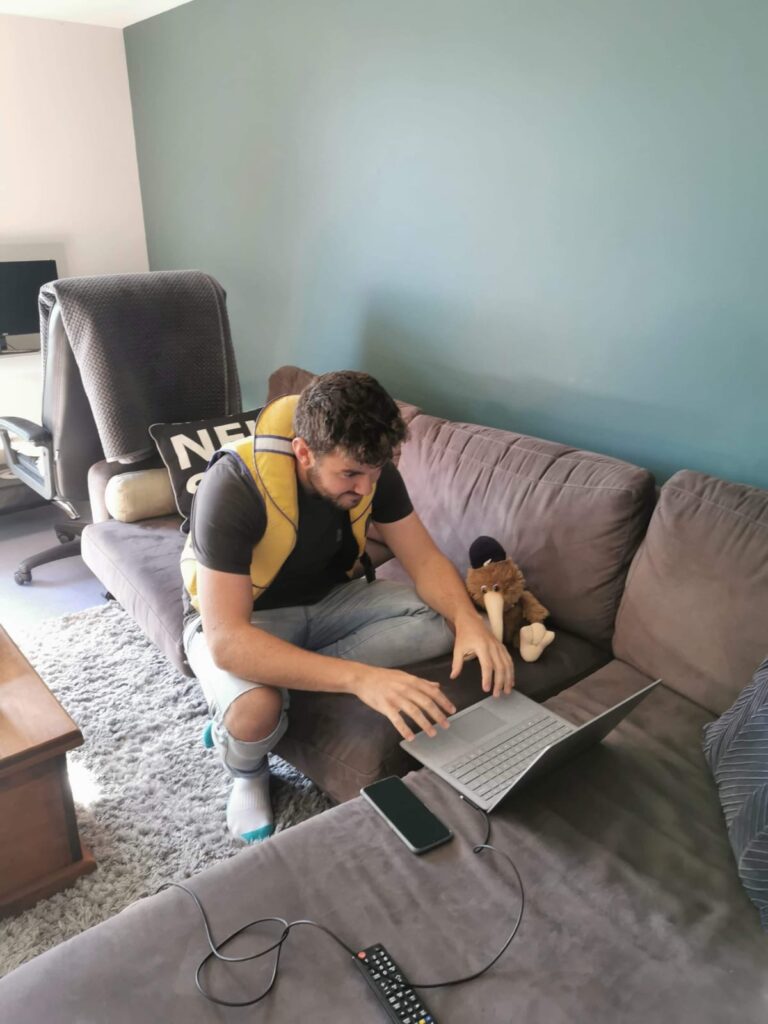 Jamie caught the opposition knapping with a stint from NZ to clean up in the 03.00 to 06.00 session while Dave and Richard repeated this with a win in the Barcolana class in the early hours. The final excitement was in the clubhouse in the Final Sprint race when LLSC led until right at the finish when only fractions of a second split the first 3 finishers, with LLSC 2nd!
Overall results of 3rd for the Adults for the Warren Cup and the Juniors with 7th overall and 1st Youth team were very respectable and made up somewhat for the lack of real racing at Southport 24hr this year – scheduled to be back for 2021 – 11/12 September confirmed.
Many thanks for Julia's magnificent organisation to keep us going through the changeovers and tech panics to get across the finish line. Also a big thank you to all the parents who stayed up through the night to keep the Youth team on track!!! Finally thanks to West Lancs for hosting an uplifting event in these difficult times, not an easy task!
Full result: https://wlyc.org.uk/24-hour-race/2020/prize-winners
LLSC teams
Adults – Richard Catchpole, Oliver Blackburn, Gary Coop, Nik James, Ewan Kirkbride, Mark Cuthbert, Martin Catlow, Jamie Catchpole, Dave Exley
Youth – Adam Catlow, John Bridgeman, Harvey Leigh, Lewis Coop, Louise Bridgeman, Elise Busby, Austin Busby, Morgan Busby, Ben Welfare, Tom Saunders
Virtual Trophies below!!