RS Feva Summer Training at LLSC

Fevas at the LLSC Summer Camp
Leigh and Lowton Sailing Club put on a two day Feva training session as part of the summer training camp. Eight sailors attended the boat speed clinic at Pennington Flash making for the perfect coach to sailor ratio. The course was organised by camp senior instructor Laura Barnes with ex World Feva champion Bobby Hewitt leading the coaching on the water.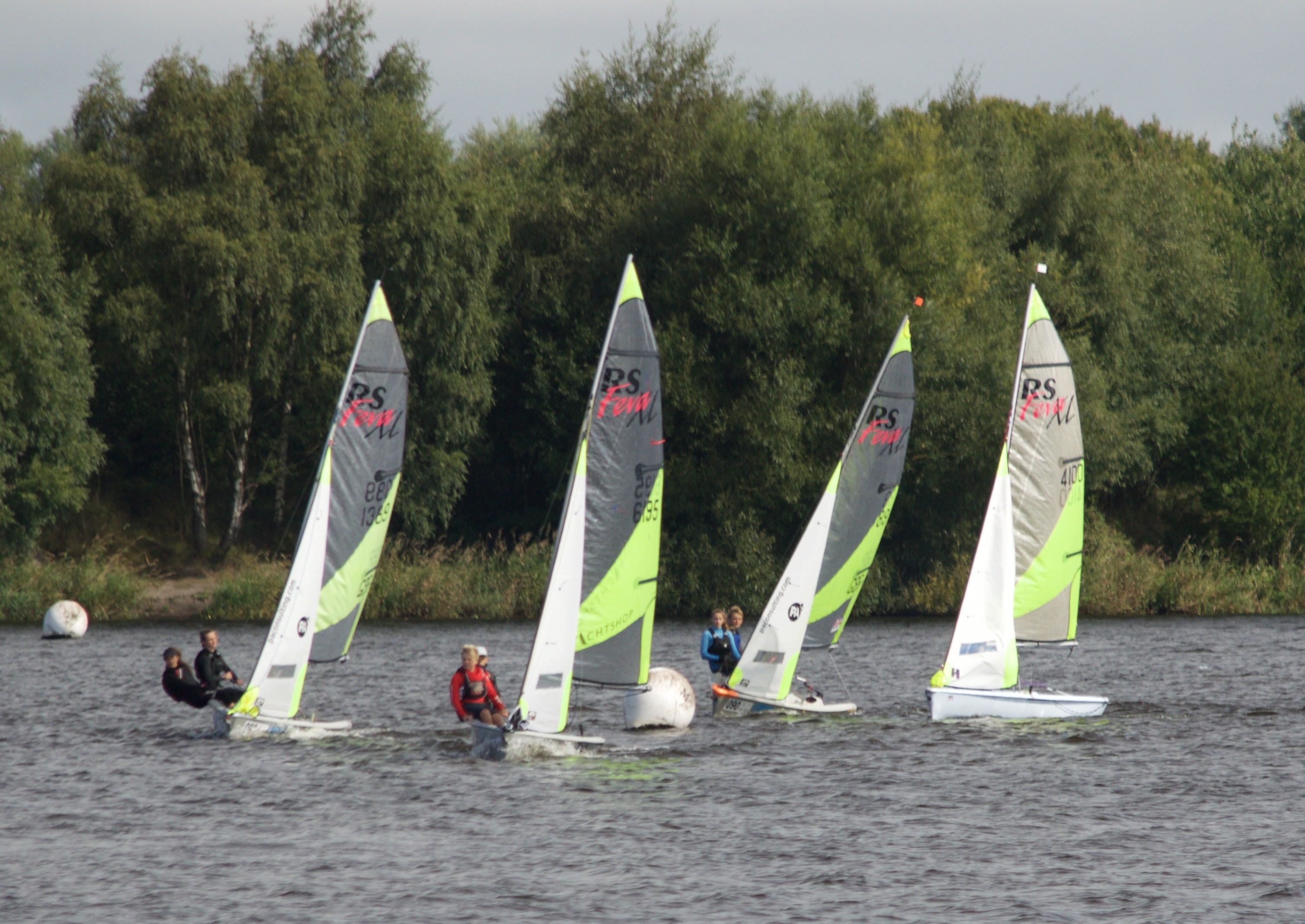 The Training
The conditions where F1 to F3 across the lake on the first day creating big shifts to catch the helms out. For day two, the wind increased to F3/4 gusting 5. The coach jumped in and out of all the boats both crewing and helming for the sailors 🙂
There were lots of video taken for analysis and distributed to the sailors. The sailors should be reinforcing the session by revisiting the videos online. Hint hint. Sailors feedback from the training session was very positive. On the water feedback followed by on the water demonstration all on video clearly showed where extra boat speed could be made up by all the helms and crews. Top clinic. Well done to all.
Further Advanced training is available in the North West from the RYA, the RS Feva Association and again by Leigh and Lowton Sailing Club. Photos courtesy of John Peckham.
Bobby Hewitt coaching on the water.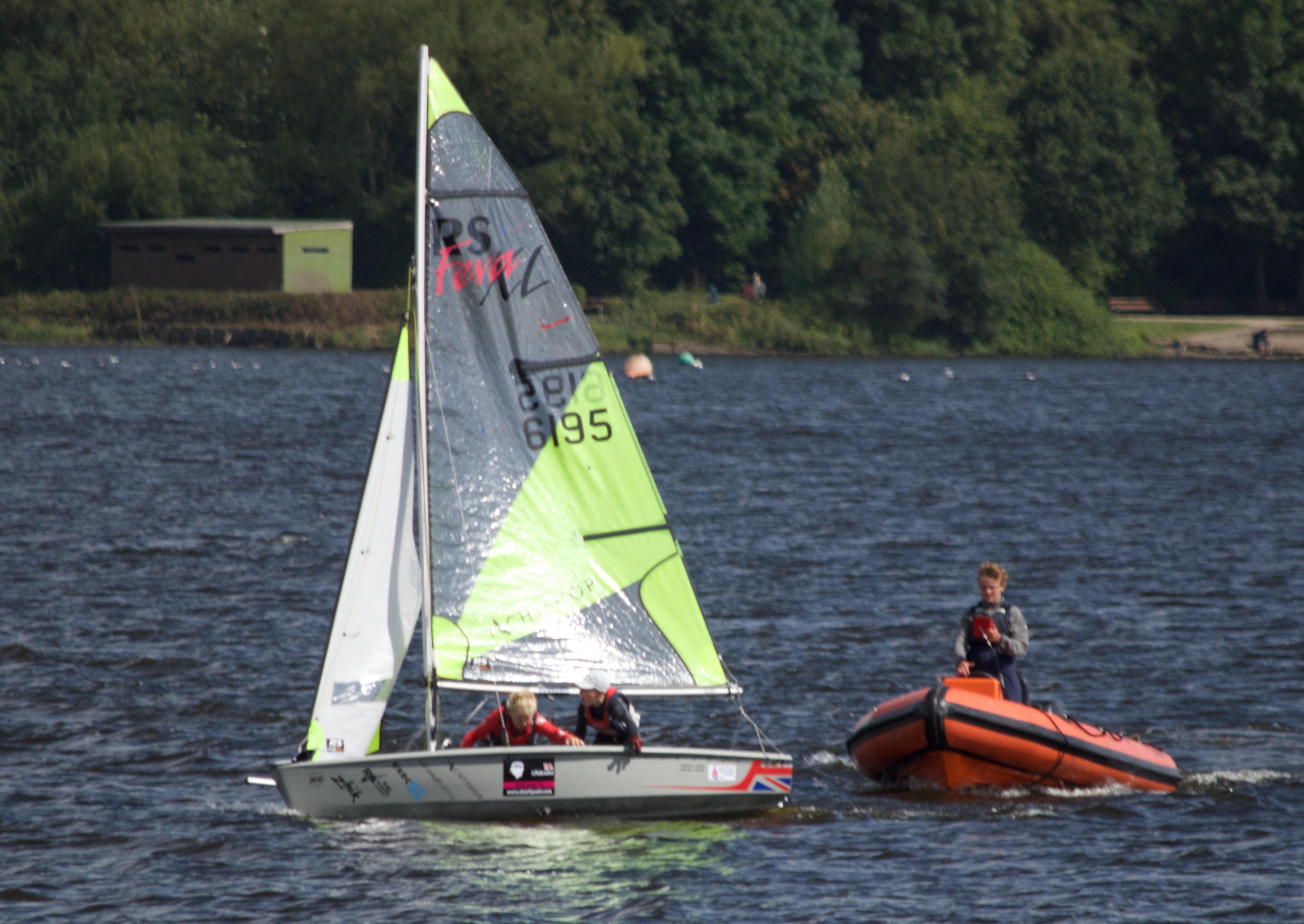 (….. some fun was had too!)