VR Club Champs produces a corker of a Finale!!
The competition on Virtual Regatta at Leigh & Lowton has been fierce during April, with series on Wednesday nights, Friday night juniors and Sundays getting people warmed up for the Club Championships at the end of April. At stake was the title of Club VR Champ but also the opportunity to represent the club at the RYA Regional Championships later in May, with the carrot of a National Final beyond that if successful. Internet connection issues aside, the VR has been a great way to still enjoy some sailing during lockdown.
An evening session of qualifiers was held first with juniors in one session and adults following on. In the Juniors, it was Ben Welfare who took this by storm with 3 wins from the 5 races, followed by Charlie Exley and John Bridgeman. The adults session saw Martin Spencer dominate with 3 firsts but both Richard Catchpole and Ollie Blackburn gave him a good race with 3 podium positions to count.
The Club final the following week was an absolute classic. It had all the drama of real racing with trills and spills galore! In the first race the juniors shocked the adults claiming all the top 5 positions and Adam Catlow looking to make a real upset in 1st place. Nerves settled a little for the second race which Ollie Blackburn claimed. Gary Coop won the third with a comprehensive win. After 3 races and no discard this left junior Lewis Bacon in overall lead with consistent 4th places in each race. By this stage Martin Spencer had started to get his act together with a 3, 2 combination but the event was wide open.
A new winner came to the front in Race 4 in the shape of Howard Green, throwing himself into overall contention. Going into the last race there were 5 people who could still win it – Martin, Howard, Adam, Lewis and Ollie. In the event Martyn Catlow stole the show with his first win of the day in the last race but Martin sailed a really consistent race to take the event with his 2nd place. Adam was first junior on equal points with Lewis but winning on countback due this 1st in the first race.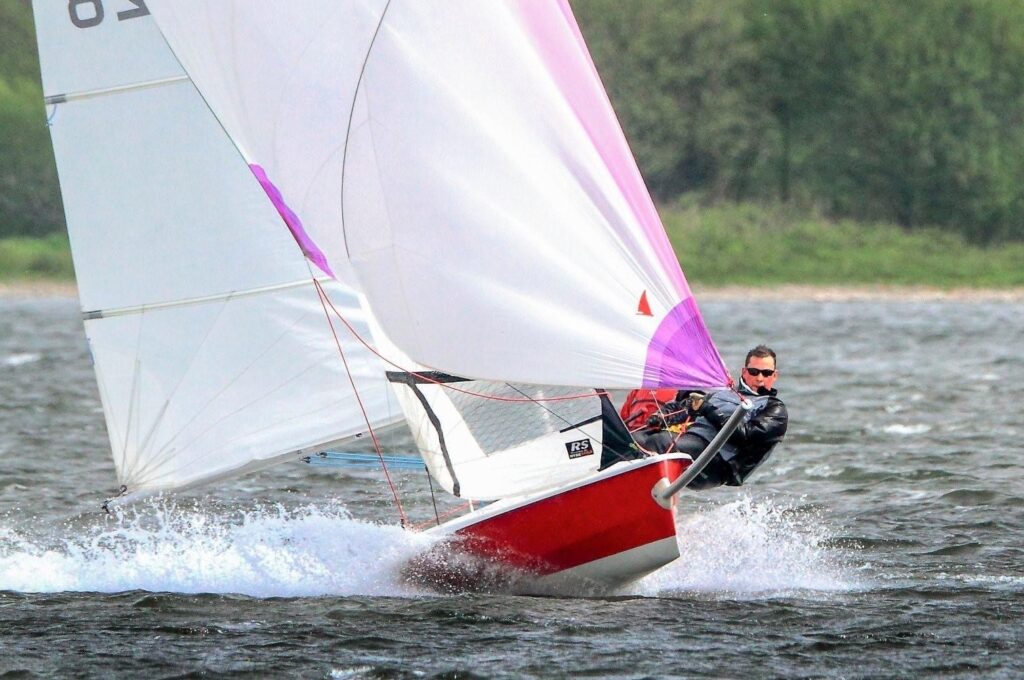 With 5 separate winners in the 5 races and the overall winner not getting even one of the them it was an immensely close competition. We wish Martin every success in the next round – enjoy! Fingers crossed for real sailing in the not too distant future……
Full results of the finals: