Excellent performance for LLSC Juniors at 2018 RYA BYS Championships
Well done to all those juniors and parents who travelled up to Ullswater last weekend for the RYA BYS Championships.  This is the annual area championships (Zone Champs as was) for experienced and novice sailors alike with the onboard fleets introduced to coach youngsters alongside the racing fleets.  Blue skies greeted the competitors from all over the North of England, plus plenty of wind which made it testing for the newer sailors!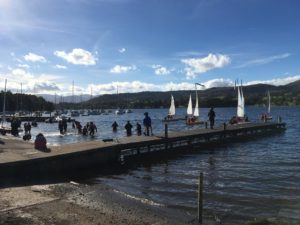 An excellent time was had by all, thanks to Carrie and Lindsay in particular for navigating our new sailors through the entry process and helping get everyone to Ullswater and out on the water – brilliant!
LLSC had some notable results with John Bridgeman 2nd in the Tera Championship fleet, Thomas Link 3rd in Topper Championship and 1st U14, and Ben Welfare 8th in the Optimist Championship.  Out of our less experienced sailors, Tom Saunders had a great first regatta with 4th in the Topper Regatta fleet, while Nicole Perry (just out of our beginners section) finished 7th in Tera Regatta, winning a special Values and Behaviours Award for helping a fellow regatta sailor in difficulty.
The Onboard sailors had a great time alongside the main fleet and it will be great to see them competing more in future.  And not forgetting Lochlyn who entered the event at Grafham where his sister was competing in her Laser!!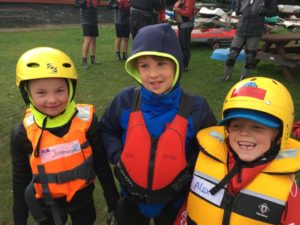 Full results from the weekend can be found here.
https://www.rya.org.uk/racing-events/2018-bys-regional-junior-championships-north/Pages/results.aspx