LLSC Optimist Open and North West Optimist Championships
It was great to see 17 boats from all over the north region arrive at Leigh and Lowton Sailing Club for the North West Optimist Championships.
Light winds and shifty conditions meant it was tricky sailing, and the race officer did well to get 4 races in.
In the first race large shifts meant there were lots of gains to be made, with many place changes throughout. Jacob Bennett (Glossop) came out on top, Ben Welfare (LLSC) came second and Lochlyn Grant (LLSC/WKSC) took third.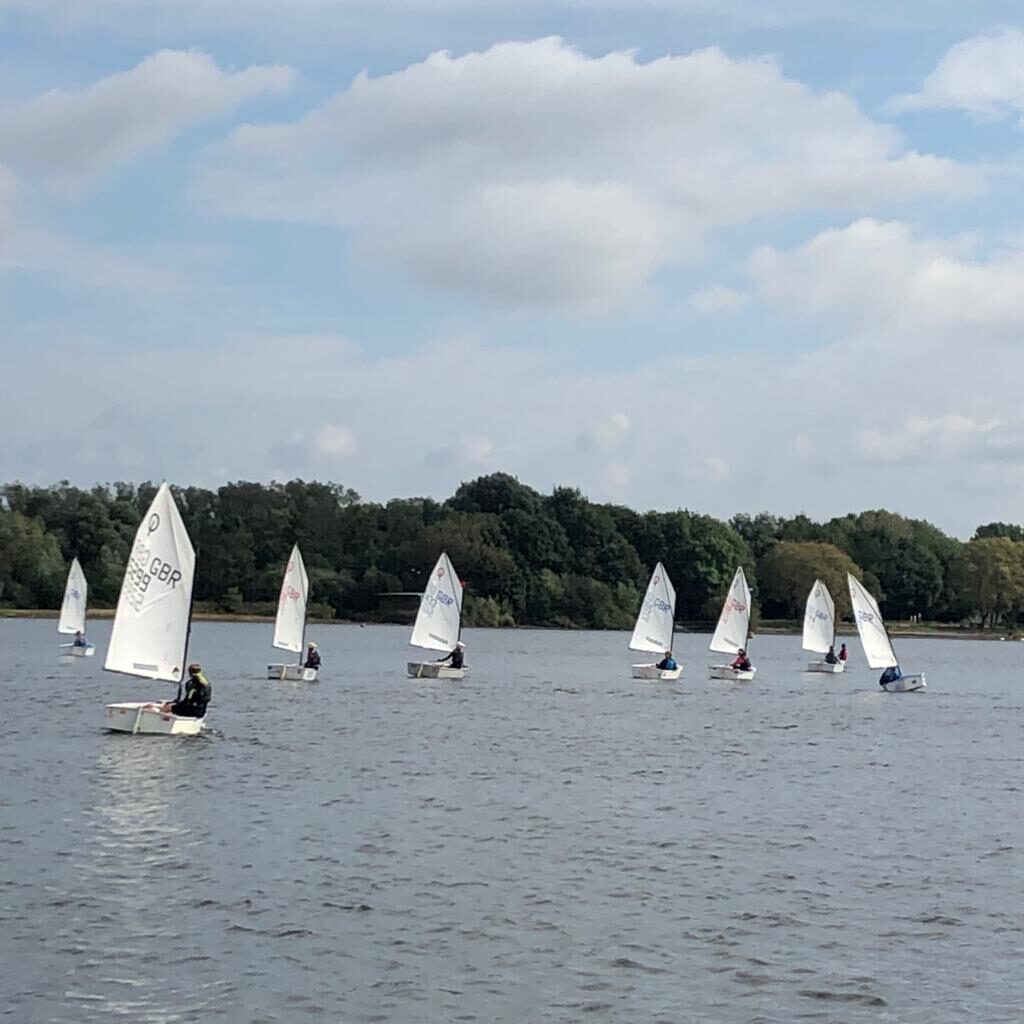 In the next race, a pin bias meant Ben and a few others managed to get ahead, but the shifting conditions let the rest of the fleet catch them. Ben managed to stay ahead coming first, with Henry Blades (Scaling Dam) pipping Jacob to second in a tight three-way finish with Eve Bromilow (WKSC).
After lunch, the wind had picked up slightly, but it was still as shifty as ever for race 3. Everyone was a bit too eager to start, resulting in a general recall. In the restart, Ben managed to get clear and stayed ahead for the race. Jacob came back from a penalty and scooped second, with Eve Bromilow in third.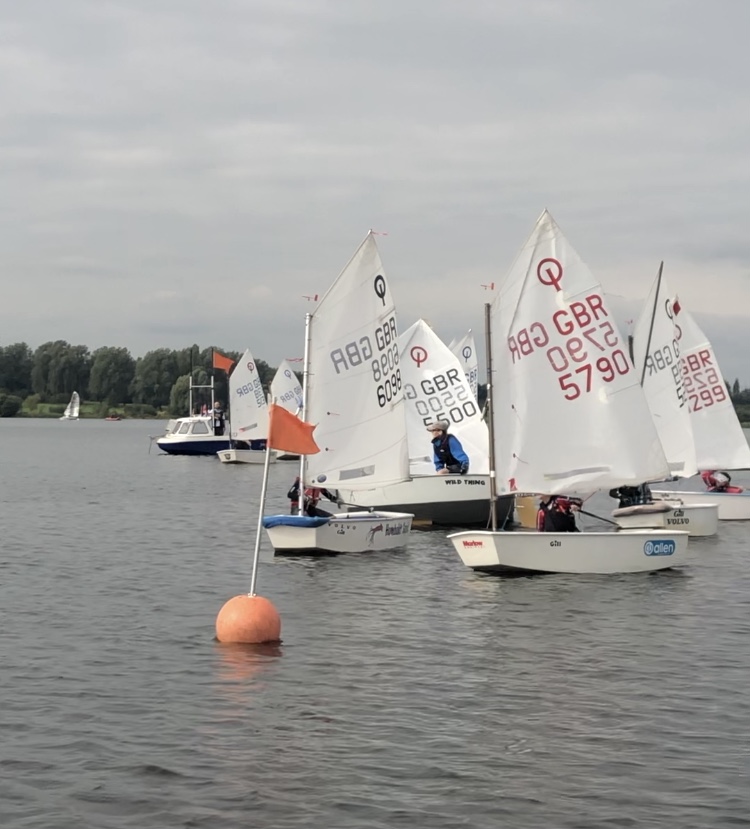 In the final race of the day, it was all to play for. Following an individual recall, Ben took the lead on the first lap, but Jacob overtook later in the race to come first with Ben in second. Millie Kidd (DRSC) came third.
Tight racing throughout meant many places throughout the fleet were only decided by tiebreaker. Ben Welfare took first overall, Jacob Bennett in second and Henry Blades in third. Everyone sailed really well throughout the day in challenging light wind conditions. It was great to see new Optimist sailors from the region and we look forward to meeting again soon at the RYA Regional Junior Championships.
Thank you to everybody who helped out both on and off the water, which made it all possible and an enjoyable day.