Regatta Weekend 2021 – Howard Green wins gold!
It was a Regatta Weekend like no other, with no visitors and no big party on Saturday night, but club members enjoyed some friendly competition despite it all.
The Saturday proved to be very light and tricky. Martin Spencer (D-One) and Tim Coleman (single-handed Albacore) proved best at adapting to the conditions in the adult handicap fleet. A 1st and 2nd apiece meant the day going to Martin on the last race win. Meanwhile, the junior fleet was a family affair with Austin Busby (Topper) pipping sister Elise (Topper) to the win, Chloe Wilkinson (Laser 4.7) won the last race to finish strongly.
Sunday dawned with a little more breeze – this time from the SE. This time the fleets were split up into Asymmetrics, Handicap, Lasers and Juniors.
The Asymmetric racing was a tight affair with many lead changes, but Richard Catchpole & Gary Coop (RS400) won 2 races to Gareth Williams and Jen Williams 1 to take the day. The Solos dominated the Handicap Fleet in the light winds – Alan Catto was on form, battling with Malcolm Waddington. Mark Cuthbert won the last race in his Blaze but the charge came too late.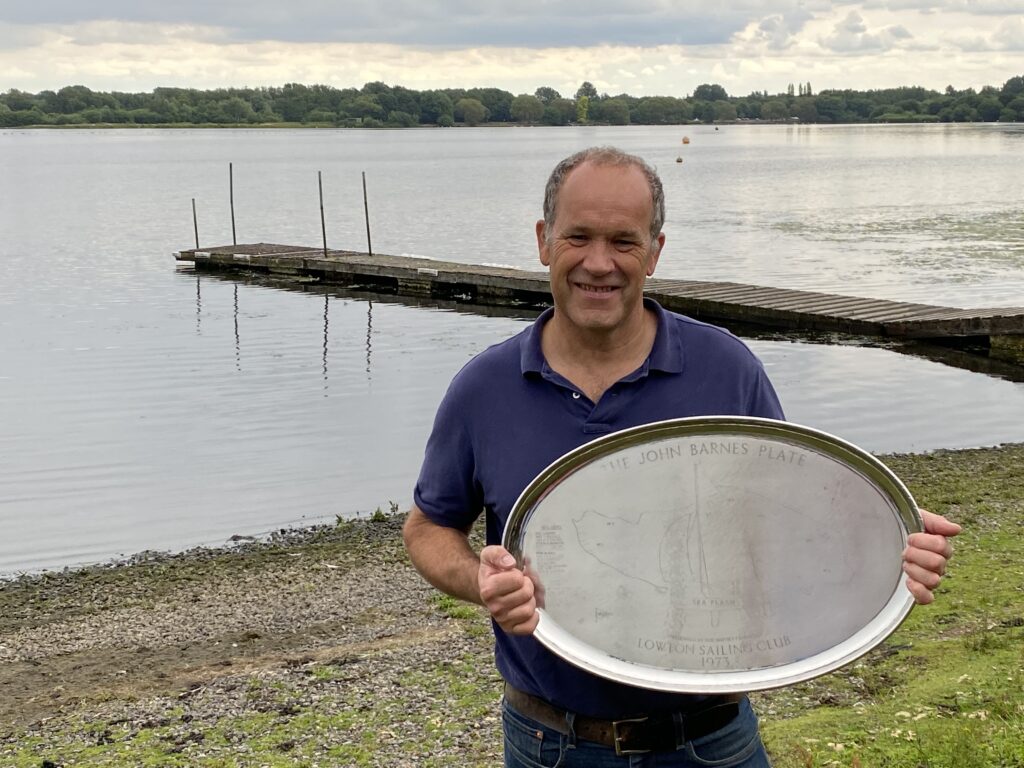 The Lasers were dominated by Howard Green, winning the John Barnes Plate for best overall performance and beating Ty Burrows into second place. The juniors were won by Lochlyn Grant winning 2 out of 3 races, Chloe Winlkinson ran in second with a good performance.
Congratulations to the OOD teams for giving some good sailing in testing conditions.
Full results available below:
Sailwave results for Regatta Saturday at Leigh and Lowton 2021 (llsc.org.uk)
Sailwave results for Regatta Weekend 2021 Sunday at Leigh and Lowton SC 2021 (llsc.org.uk)