Leigh & Lowton New Years' Day Pursuit 2020
A very light and fickle forecast didn't stop over 40 competitors fending off hangovers to take part in the 2020 New Years' Day Race at Leigh & Lowton Sailing Club. The forecast was for slowly fading winds during the afternoon, so it always looked likely that the slower boats would benefit. However, in reality, the wind only really faded in the last 15 minutes, so the event proved to be a very competitive affair with the first 8 boats being all of different classes.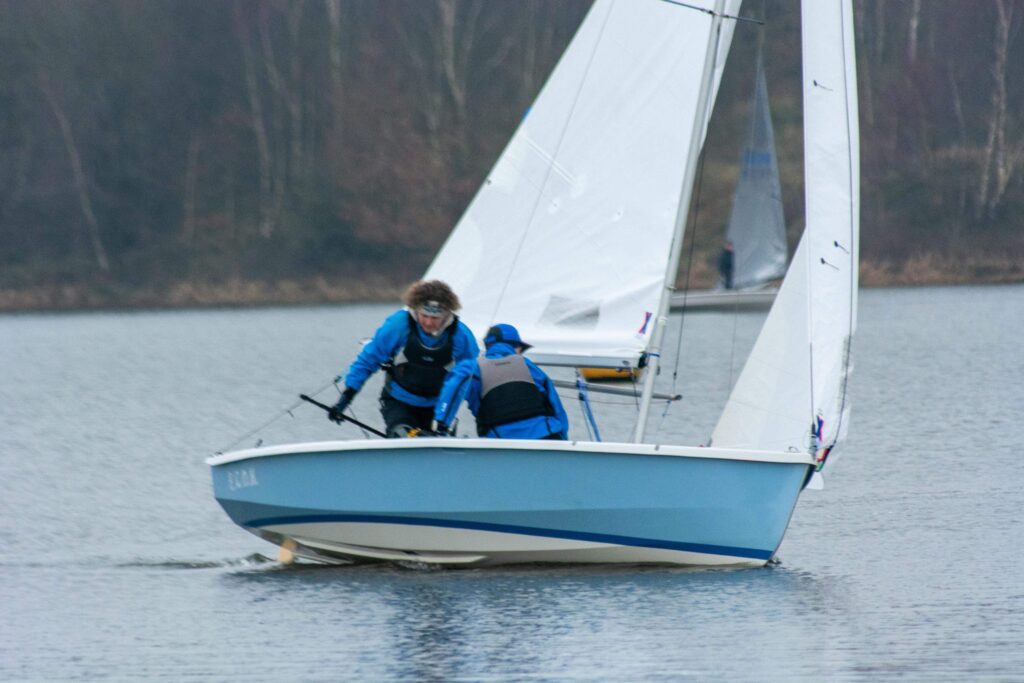 Ben and Alex Welfare (LLSC) led the fleet out for their 2 hr 50 min marathon in their Oppies. A couple of young Topper sailors followed with the rest of the fleets hard on their heels. Ben made the most of his clean air early on to put some separation distance between him and the pack behind.
Steve Blackburn (LLSC) in his Streaker and Chris Parker/Chloe Parker (Southport SC) in their Graduate were the main chasers, with Ian Jones (Dovestones SC), Martin Brennan (Hollingworth SC) and Neil Marsden/D Hill (Blackpool & Fleetwood SC) making good ground also.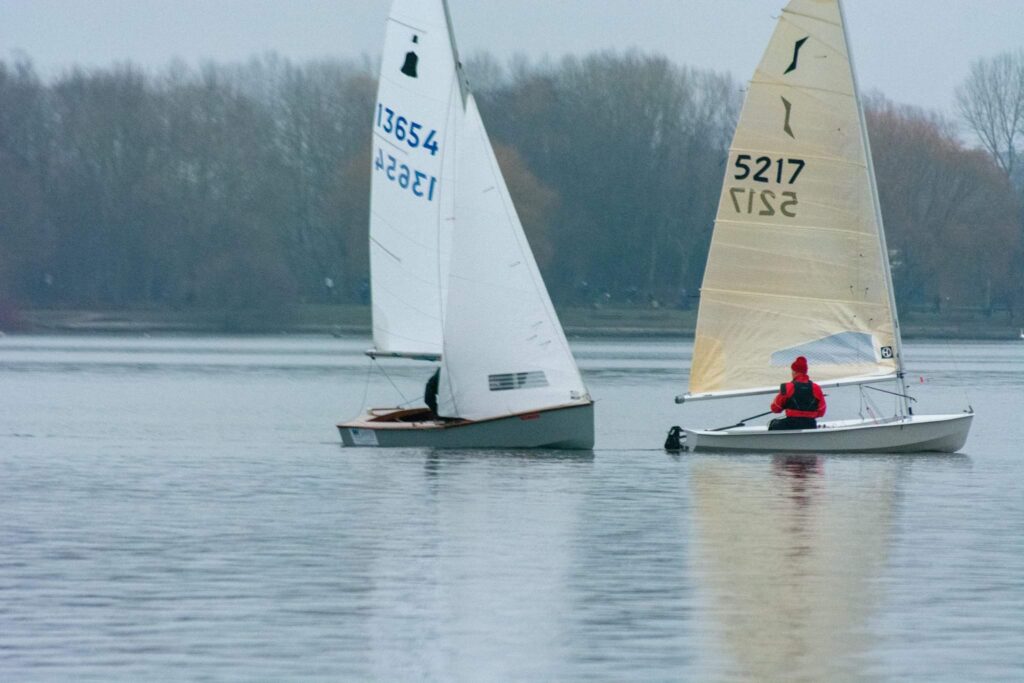 Of the faster boats the RS400s got the closest, but Dave Exley and son Charlie (LLSC) couldn't make up the remaining distance in the dying breeze, but picked up the 1st Asymmetric prize.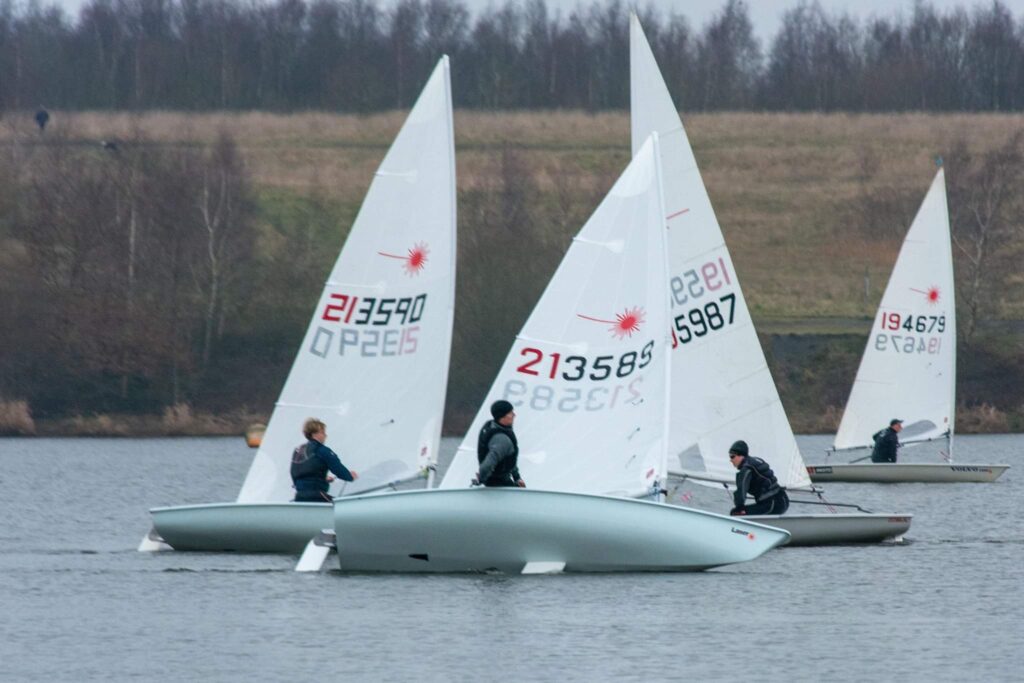 With some nervous glances at his watch around the closing marks, Ben Welfare maintained his lead to the last to win both the Junior Trophy (Chris Leigh Memorial Trophy) and the New Years' Day Overall Trophy.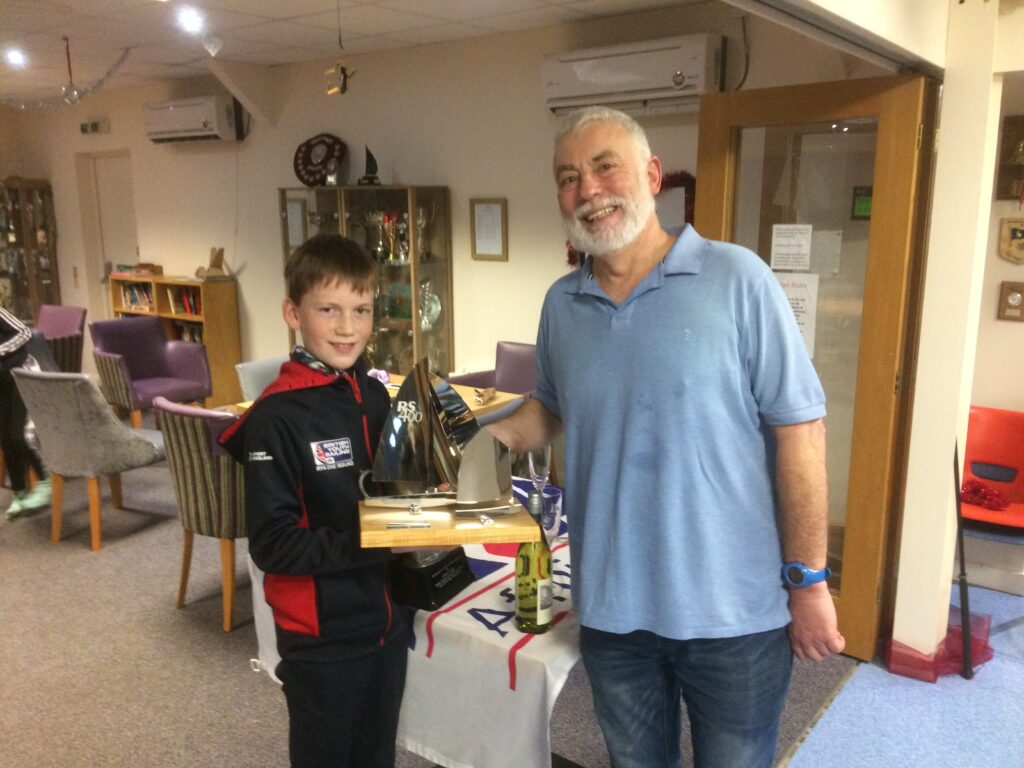 Full Results in the link below:
http://llsc.org.uk/LLSC/Results/2020/NewYearsDayPursuit.htm
Photos by Pete Chambers