Blue Sky Day for Guy Fawkes Pursuit Race
A healthy 50 competitors made it to the start line for the annual Guy Fawkes Pursuit Race hosted by Leigh & Lowton Sailing Club on Sunday 5th November.  After the heavy rainfall overnight, the competitors watched the clouds clear and blue sky emerge along with an 6-10 knot breeze down the lake.  The OOD Howard Green and team set a great course with 3 good beats in each lap and a variety of off-wind legs to cater for all classes.
The Optimist of Ben Welfare set off first and got a 3/4 lap lead, being pursued by a bunch of Toppers headed by Noe Peckham and Leah Fielding.  Fevas, Miracles, Solos and Lasers were soon on their way and followed up by RS200s, 420s, RS400 and many other classes besides.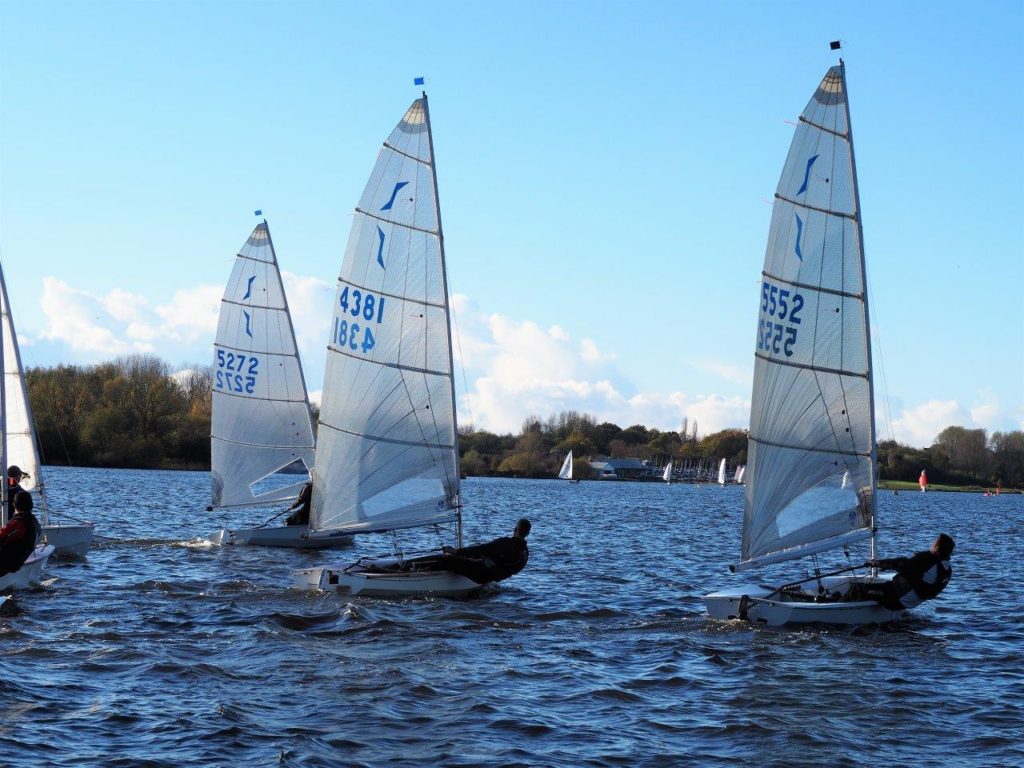 The Solo of Richard Catchpole put in a couple of fast laps early on with Chris Helsby and Tom Weiz in pursuit, while the RS contingent started to make good ground through the fleet.  A couple of boats decided to take a short cut in the course to their cost, incurring a penalty for their error.
As the end of the race approached in a lightening wind it became clear that Richard Catchpole would not be caught.  Behind him there was a tight battle for 2nd and 3rd between the RS400s of Chris Pickles/Mark Lunn and Dave Exley/Nigel Hall with a number of other boats overhauled on the last leg.  Noe Peckham hung on to win the Junior Trophy with Leah Fielding 2nd and Olivia Cuthbert/Lelia Peckham in their RS200 finishing 3rd.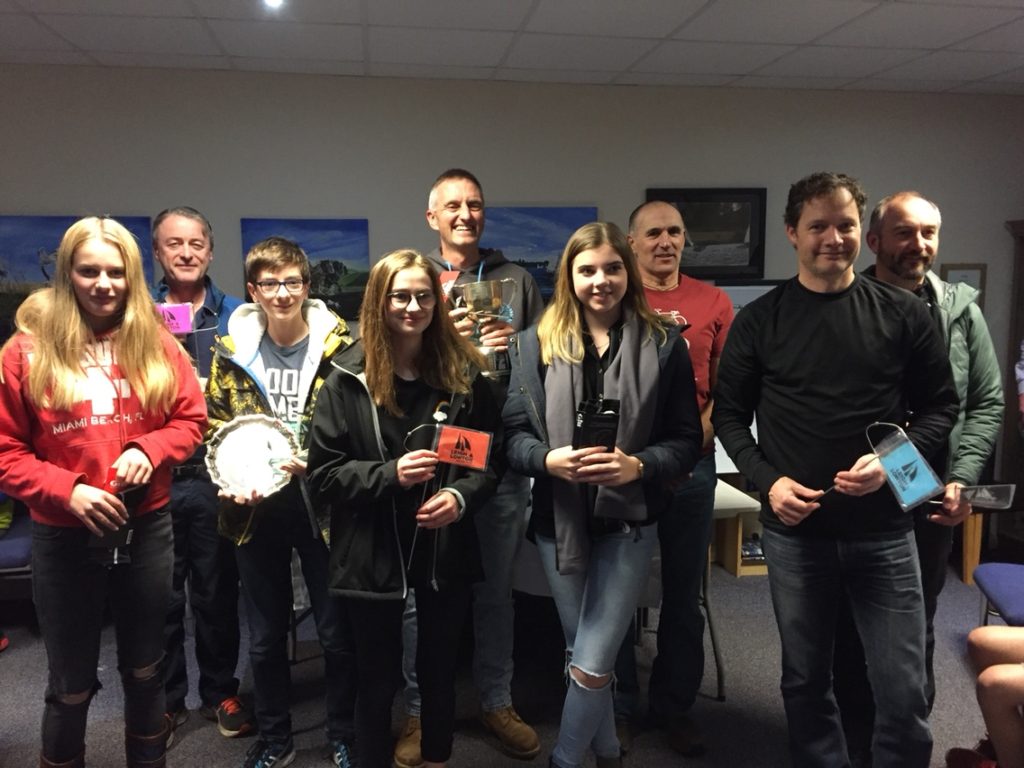 A great day for all, topped off with a bonfire after the prizegiving, well done to all the competitors for making this a great day of sailing.
1st – Richard Catchpole – Solo 4381
2nd – Chris Pickles/Mark Lunn – RS400 1283
3rd – Dave Exley/Nigel Hall – RS400 1460
4th – Gareth Williams/Jen Williams – RS200 1033
5th – Chris Helsby – Solo 1153
6th – Bill Busby – Laser 180672
7th – Tom Weiz – Solo 4556
8th – Stephen Hunt/Ruth Critchley – Merlin 3701
9th – Neil Skellam – Laser 195801
10th – Neil Catto – Solo 5552
For full results: