Ullswater Feva Training & Regatta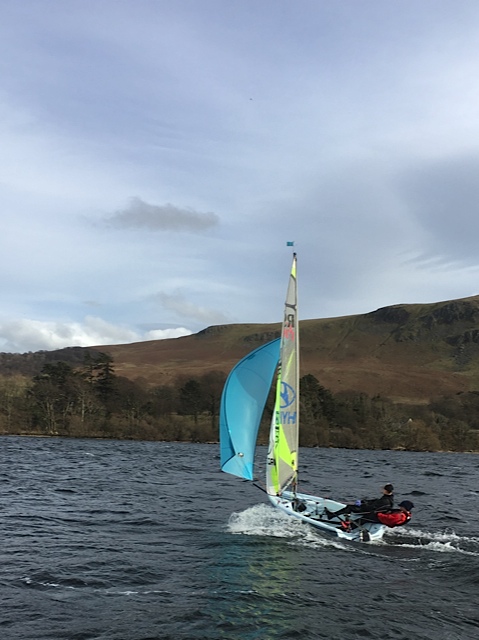 The fourth and final RS Feva Northern open winter training session took place at Ullswater Yacht club on 25 & 26 March with a total 32 RS Feva sailors attending for a fantastic first day training on Good Friday in one of the most spectacular sailing settings in the lake district.  Despite the best attempts of Storm Katie to dampen spirits on the Saturday and Sunday, 22 sailors stayed the course and were rewarded with perfect sailing conditions on Monday 28th for the first of the 4 Northern RS Feva open race series kindly sponsored by Neil Pryde.
Overall race honours when to Henry and Jamie Rastrick following some very close racing before lunch, with local club sailors Sian Talbot and Eloise Clapson-Mcbride picking up a well-deserved overall fourth position.