Ho Ho Ho. IOCA Optimist Training at LLSC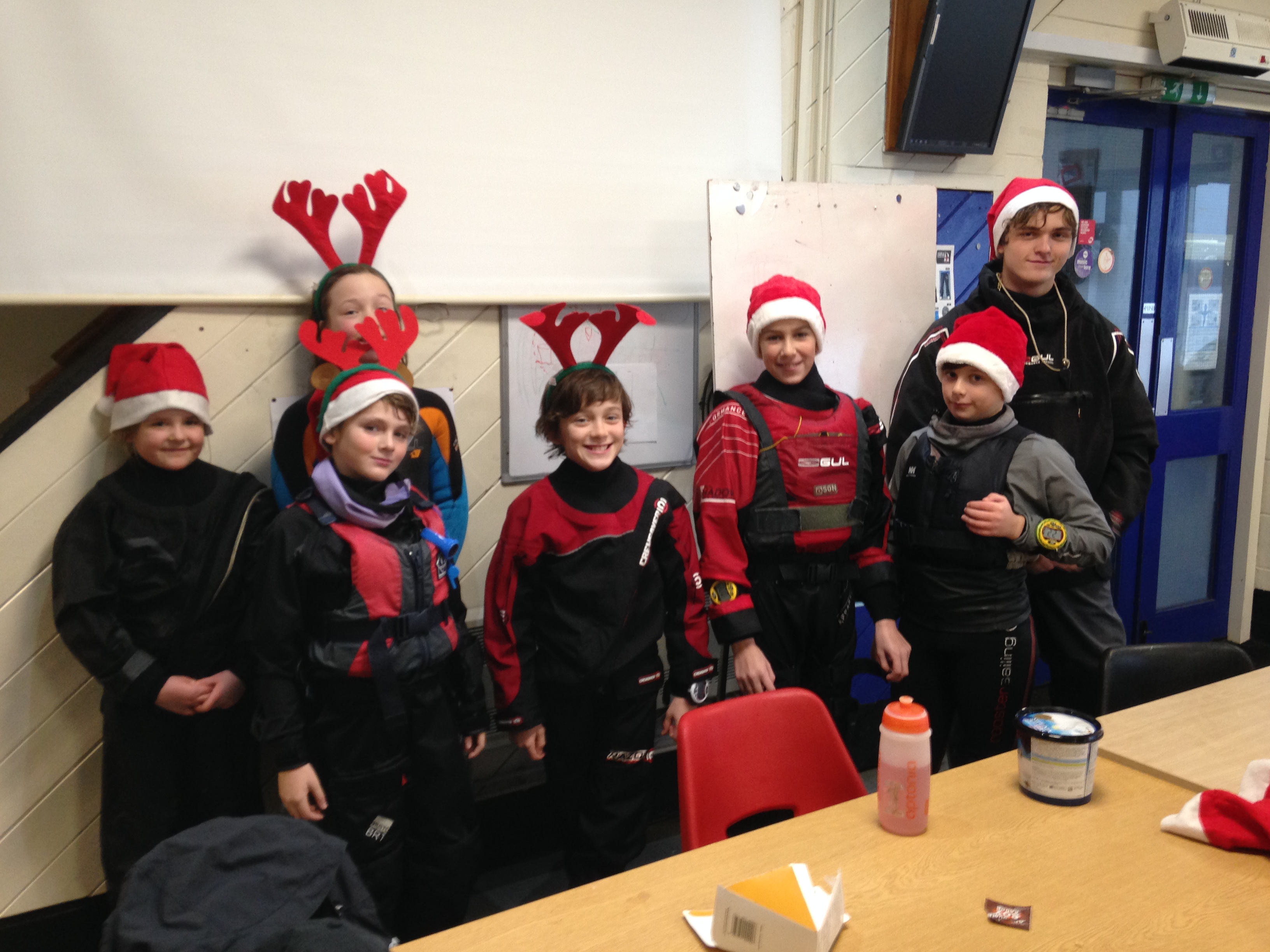 Nine optimist sailors braved the rain and cold at Leigh and Lowton sailing club for the second IOCA winter training session. Chris Barnes was the RYA qualified instructor. The North West IOCA training is both at West Kirby and Leigh and Lowton giving a combination of sea and lake sailing .
Future Optimist Courses
Next Session is on 23rd January.  In terms of required standard to need to be able to launch and recover your boat, sail a triangular course. Near beginners through to national squad sailors have attended this year.
North West IOCA Open Training is a regional initiative to offer quality winter training to optimist sailors in the North West. It recognises that there is plenty of optimist sailing going on in different clubs and aims to support this by helping sailors to improve their racing skills, meet other optimist sailors and take the next step.
What personal kit will I need? As you know it can get very cold during the winter. You will need good warm sailing kit. A full wetsuit or drysuit is compulsory. A racing count down watch is essential to practice starts.
What will I learn? We will be working on improving basic sailing/racing skills so you are well equipped for club and open events. The type of skills are outlined in the IOCA logbook
More information and on-line booking is here Book now, have a great Christmas and see you in the new year.
Steph Leckie